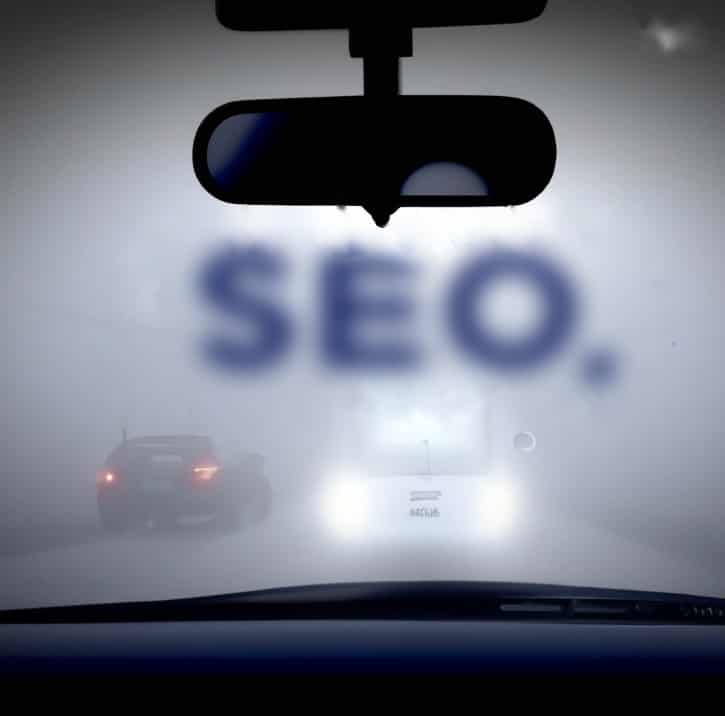 Driving forward in the fog can feel like a daunting task, but is it worth it? SEO information and advice can seem just like driving in thick fog, even with your fog lights on. After watching many tutorials, soaking up advice, racing around keywords, and hunting down longtails, it's easy to feel overwhelmed and want to hide under a duvet with a Netflix binge-worthy boxset and eat sweets. But the next day, the fog is still there, with all the SEO ads and advice.
View SEO as a long-term journey
The best way through is to view SEO as a long-term journey. It really is worth the effort, but it's important to accept that it will take time and to approach it as a long-term relationship. In business, we often have the instinct to get things done, cross them off our to-do lists, and feel relieved that we've accomplished something. But SEO requires a different approach. It's an ongoing, long-term relationship with search engines, which never rest and are always looking to please the searcher. By working long-term and building a relationship that showcases your business at its best, you'll be able to overcome the fog and see the benefits of your efforts.
68% of online experiences start with a search engine
Did you know that 68% of online experiences start with a search engine, and 53% of website traffic comes from organic search? Additionally, 93% of global traffic comes through Google search, images, and maps. SEO has a cumulative effect, like pushing a car up a hill. Once it reaches a peak and gathers momentum, there's no stopping it, but the "hill pushing" phase or "fog driving" phase can be hard work.
SEO isn't rocket science!
But don't worry, SEO isn't rocket science! The sooner you start, the sooner your long-term strategy or journey has begun. There are no quick fixes or shortcuts, and anyone who offers such advice should be avoided. The more knowledge you acquire about your business, the better strategy you can put into effect. Then, just stick with it.